University of Richmond Department of English
2023-24 Writers Series
The University of Richmond's Writers Series exposes Richmond students, the greater university community, and city residents to some of today's most celebrated writers.  Readings are free and open to the public, though seating is on a first-come, first-served basis. Each reading will be followed by a Q&A session and book signing. 
The Writers Series is sponsored by the Department of English and the School of Arts & Sciences. For more information about the series, please contact the Department of English at (804) 289-8287 or email etarchok@richmond.edu.

Events include:
Rachel Beanland – Wednesday, October 4, 7 PM
Brown-Alley Room, Weinstein Hall
Rachel Beanland is the author of The House Is on Fire, which was named an Indie Next pick by the American Booksellers Association, a 'GMA Buzz Pick' by Good Morning America and one of the Best Books of 2023 (thus far) by The New Yorker. Her first novel, Florence Adler Swims Forever, was published in 2020 and received the National Jewish Book Award for Debut Fiction. Beanland earned her MFA in creative writing from Virginia Commonwealth University and lives in Richmond, Virginia where she is the 2023-24 Writer-in-Residence at University of Richmond.
 

Laura Sims – Thursday, November 9, 7 PM

Brown-Alley Room, Weinstein Hall
Laura Sims is the author of How Can I Help You and the critically acclaimed novel Looker, now in development for television with eOne and Emily Mortimer's King Bee Productions. An award-winning poet, Sims has published four poetry collections; her essays and poems have appeared in The New Republic, Boston Review, Conjunctions, Electric Lit, Gulf Coast, and more. She and her family live in New Jersey, where she works part-time as a reference librarian and hosts the
library's lecture series. 

Multiversal Rally: On Neurodivergence and Poetics – February 7-9
This three-day multisensory event, brought to you by the School of Arts & Sciences' Humanities Program and co-sponsored by the Department of English's Writers Series, looks at the relationship between attention, poetics and love through a cluster of readings, performances, conversations, interventions and workshops. Featured guests include Chris Martin, author of May Tomorrow Be Awake: On Poetry, Autism, and Our Neurodivergent Future and four volumes of poetry; Adam Wolfond, a nonspeaking autistic poet, who is the author of two chapbooks and was the youngest poet ever to appear in the American Academy of Poets "poem-a-day" series; Wolfond's mother, Estée Klar, a visual artist and academic; and JJJJJJerome Ellis, whose work moves across sound, ritual, visualties and printed words and whose book, Aster of Ceremonies, is forthcoming. For more information, please visit: https://as.richmond.edu/humanities/events/2023-2024-what-forms-the-self.html 
 

C. Pam Zhang – Tuesday, March 19, 7 PM (Location TBA)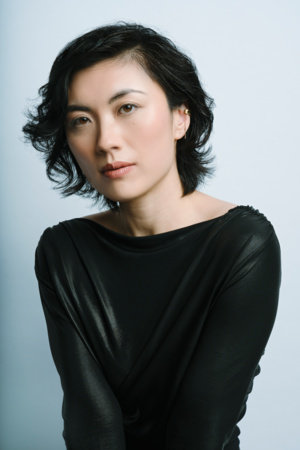 Born in Beijing, C. Pam Zhang is mostly an artifact of the United States. She is the author of Land of Milk and Honey and How Much of These Hills Is Gold, winner of the Academy of Arts and Letters Rosenthal Award and the Asian/Pacific Award for Literature; nominated for the Booker Prize; and a finalist for the PEN/Hemingway Award and a Lambda Literary Award. Zhang's writing appears in Best American Short Stories, The Cut, McSweeney's Quarterly, The New Yorker, and The New York Times. She is a National Book Foundation 5 Under 35 Honoree.
Shane McCrae - Tuesday, April 16, 7 PM (Location TBA)

Shane McCrae is the author of the memoir Pulling the Chariot of the Sun: A Memoir of a Kidnapping and ten books of poetry, including In the Language of My Captor, which was a finalist for the National Book Award, Sometimes I Never Suffered, which was short-listed for the T. S. Eliot Prize, and most recently Cain Named the Animal. McCrae is the recipient of a Whiting Award, a National Endowment for the Arts Fellowship, a Lannan Literary Award, and a Guggenheim Fellowship. He teaches at Columbia University and lives in New York City.